Conversly Review – The Most Advanced Social Interaction widget with Customer Support features
Are you looking to develop a community right on your own website, or do you want to build a solid and reputable brand based on answering questions and responding to customer needs as quickly as possible?
Your website does not have high interactive rates? You and your customers must go through many steps to communicate with each other. For example, when customers read information about a product on your site they will have questions about the product's features. But find someone to ask here? website owner? Right
BUT problem is:
Your customers or visitors must go through a lot of steps to be able to communicate with you, which is really detrimental Or if you use the auto-reply app to fix that BUT it's not really good for people looking for the correct answer.
More than that, if you approach ingeniously and highly interactive you can easily put your customers on your email list.
Here I propose to you a new widget that integrates powerful functions that you have never seen.
It's called Conversly.
With this app, you'll easily solve the trouble I raised above with ease, furthermore it's quite handy to build an email list. You will be amazed at the benefits that Conversly brings to you
Read my Conversly Review to know about that Advance Social Interaction widget Conversly
Next Step Choose a theme and chat icon
In this step, you will have to select the theme and chat icon displayed on the website or wherever you put code. Here conversly has a lot of themes and icons for you to choose you can customize them to your liking then save and go through the next step.
Manager Team Setting :
Set up management team: In this step you can add a manager to your chat group.Simply add your email to the frame and click Invite
Then the invitee will receive a letter confirming that they will be managing your group.
Next : Autoresponder
The most interesting part of this widget.
Collect Leads On Auto-Pilot Through Easy Community Signup:
When you create a group chat, you can also collect customer emails in your email list. By asking customers to signup to your own chat group.
Visiter want to talk to you —> join the group Chat (optin)  .  This is really great for email collection and build your list.
you can choose connected with any autoresponder system to building your list.
Revealed to you a little about the "social share setting"  only in the pro version.
With this function you can customize the link appear on the social networking site.
ex: show description showing shared link name ..etc
All done and published: The opposite will give you a code that you just get the code and paste the code into (ideally immediately after opening) the <body> tag.
or you can choose other ways to use to conversly like Iframe embed code. use Direct link ( install on facebook only in pro version)
All done very easy.
and here  is a visual experience of myself:
if you want to know more about conversions mode of conversly: click here or I have a review video here you can see
Conversly Review Why Should You Buy It?
There are some reasons that you must have this item now!
Easy to use with premium supports is everything you need to launch  a Advanced Social Interaction widget with Customer Support features
All cloud based, nothing to install, works on any device
Launch a fully fledged online biz within clicks.
With Conversly you can easily create a vibrant interactive channel between you and your potential customers. You do not need many techniques to be able to use Coversly it is very simple.
Conversly Review Conclusion
My experience after using Conversly: i have to say very well.
With a few quick steps I created a small forum on my own site where people could comment and say whatever they liked. (This increases the customer retention rate for my site.) Moreover, I found some of my potential customers when I ran the beta version on my site. Just a little regret is the time I used the test only  3 days but in 3 days this rate of customer visits to my website is very high. I assure you that when this Conversly product is available for sale on November 21st I will not miss it.
One thing I am sure is that the price of this product will increase over time, so be sure to get it as soon as possible as it has just been offered the cheapest price and many more bonus offers.
I know it can be difficult to settle on a choice however you just have this possibility, ensure you get your duplicate right now 100% hazard free, all the dispatch week rewards and enormous mark-down.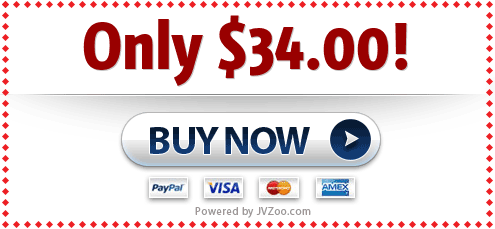 Thank you for reading my Conversly Review. Hope you enjoy it!